>
>
>
Wilson Certified Teacher Conference
Wilson Certified Teacher Conference
2020 Wilson Certified Teacher Conference Update
Given the overwhelming impact of the COVID-19 virus, Wilson has made the difficult decision to cancel this summer's conference for WRS Certified Teachers. This event was originally scheduled for July 13-14, 2020, at the Seaport Hotel in Boston. Coming together as a group has always been a highlight of our year, and we anticipate doing that again next year. We are currently exploring having the conference return to Boston in summer 2021 and will provide updates once plans are finalized. We look forward to gathering in person again to share valuable insights, experiences, and all things Wilson!

The Wilson® Certified Teacher Conference was created exclusively for WRS Level I and Level II Certified educators who are dedicated to expanding their knowledge and practice.
Learn "big picture" research and theory about significant educational topics from leading experts, including Barbara Wilson.
Strengthen your instructional skills in interactive small-group sessions led by master educators who understand teachers' challenges.
Re-energize your passion for teaching by connecting with a community of WRS-certified peers and exchanging ideas.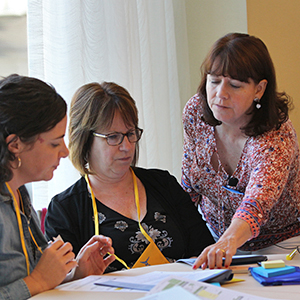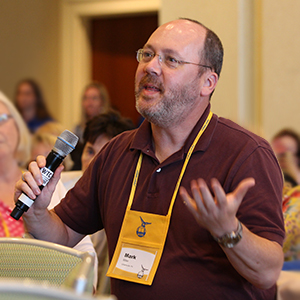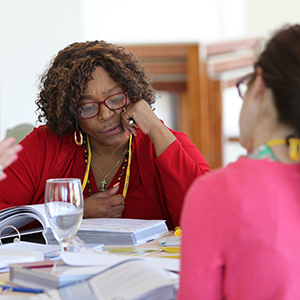 The Wilson Certified Teacher Conference is typically held every other year. This conference offers a wonderful opportunity for teachers to share their Wilson experiences and gather information relevant to their unique needs, which they then can put into practice with students.
View our story and video highlighting Wilson's 2018 conferences to get a taste of this exciting event!
Professional Learning Opportunity – Limited Time!
Due to unprecedented response to the 2018 Conference for Wilson Certified Teachers, we are offering WRS 4th Edition Institutes to provide an in-depth, hands-on professional learning opportunity focused solely on the new edition. Learn more about the WRS 4th Edition Institute topics and schedule for 2020.
"Wilson's Teacher Conference was an amazing opportunity to meet other Wilson teachers and collaborate and learn from the Wilson team. I learned so much about the 4th edition and feel confident and excited to implement this new edition with my students. I cannot wait until the next conference!"
-Margaret Reilley, New Jersey, 2018 conference attendee
"I have taught Wilson in the public school setting for years and see the positive results daily. These conferences help us to keep our skills fresh while providing the opportunity to meet other Wilson teachers."
– Nancy Kring Burns, New Hampshire, 2018 conference attendee