>
>
>
Wilson Certified Teacher Conference
Wilson Certified Teacher Conference
The Wilson® Certified Teacher Conference was created exclusively for WRS Level I and Level II Certified educators who are dedicated to expanding their knowledge and practice.
Strengthen your instructional skills in interactive small-group sessions led by master educators who understand teachers' challenges.
Re-energize your passion for teaching by connecting with a community of WRS-certified peers and exchanging ideas.
The Wilson Certified Teacher Conference is held every other year, with the next event scheduled for July 9-10, 2018 (see below for details). This conference offers a wonderful opportunity for teachers to share their Wilson experiences and gather information relevant to their unique needs, which they then can put into practice with students.
View our story and video highlighting Wilson's 2016 conferences to get a taste of this exciting event!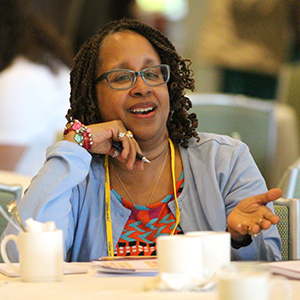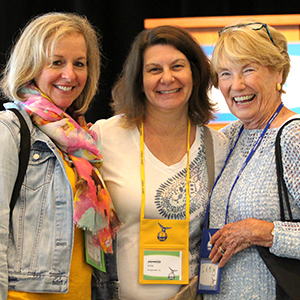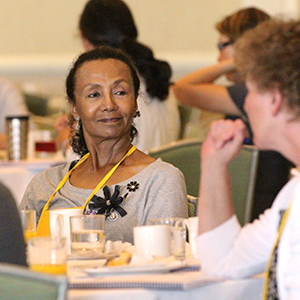 Topics for Summer 2018
This summer's conference will focus on the long-awaited 4th Edition of the Wilson Reading System®. Barbara Wilson and the WLT Fidelity Team will lead you through roll-up-your-sleeves sessions designed specifically for Wilson Certified Teachers.
Presentations will include:
Overview of the Wilson Reading System 4th Edition
Wilson Words in the 4th Edition
Systematic Approach to Phonology, Morphology, and Orthography
Lesson Plan Practice
Assessment, Accountability, and Instruction
Registration Open!
WHEN: Monday, July 9—Tuesday, July 10, 2018
WHERE: Seaport Hotel, Boston, MA
WHO: Educators who are WRS Level I Certified, WRS Level II Certified, a Wilson Dyslexia Practitioner (W.D.P.) or a Wilson Dyslexia Therapist (W.D.T.) can register online now!
TUITION: $379 (includes continental breakfast and lunch on both days, networking reception hosted by Barbara and Ed Wilson, and all conference materials)
Enrollment is very limited – registration will be accepted on a first-come, first-served basis. If registration is full, please be sure to add your name to the waitlist to be notified if a space becomes available.
About the Venue
The Seaport Hotel & World Trade Center provides welcoming service in Boston with all the amenities to make you feel at home. Located on the waterfront in the bustling Seaport District, it offers you stylish, luxury accommodations with dazzling city and harbor views, plus incredibly convenient access to all major points of interest. The Seaport's caring extends to its environmental program, earning it recognition as one of the greenest hotels in North America.
"It is always rejuvenating to be with like-minded professionals. The collaboration with literacy professionals inspires and validates what we do with our students."
– Ellen Lazarow, 2016 conference attendee
"Everything was wonderful! I have always wanted to attend a Wilson conference, and this being my first one, I was nothing short of impressed. It was such an amazing experience to be around so many incredible educators that all share the same beliefs that I do."
– Vanessa Flatness, 2016 conference attendee