Student Profile
The Wilson Reading System® (WRS) is widely used with elementary school students, adolescents, and adults who have not yet been successful learning how to read and write. Many students who benefit from WRS have deficiencies in phonological awareness and/or orthographic processing, which makes it challenging to learn to read and spell without an explicit, systematic, and multisensory approach.
WRS specifically addresses the reading instructional needs of students in grades 2-12 and adults with a language-based learning disability, such as dyslexia, or who have word-level deficits and have not mastered the decoding and spelling process. Intensive intervention planning for specific students should include a comprehensive educational assessment.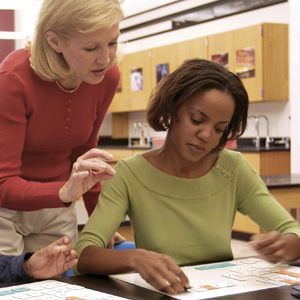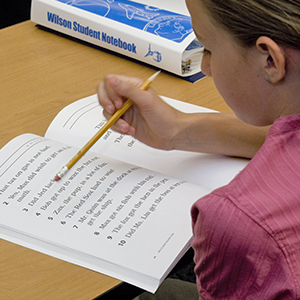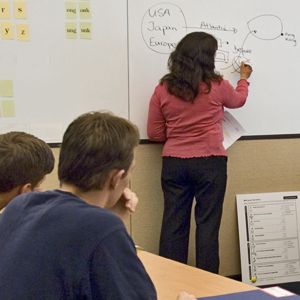 Candidates for the Wilson Reading System program share characteristics such as:
Unable to decode accurately (in lowest 30th percentile)
Exhibit slow, labored reading with lack of fluency
May know many words by sight, but have difficulty reading unfamiliar words and pseudo words
May often guess at words
Have poor spelling skills (in lowest 30th percentile)
Able to speak and understand English, but not read or write it (such as English language learners)
Have a language-based learning disability, such as dyslexia
Are in grade 2 or higher
Students in grades 4-adult who have mild to moderate gaps in their decoding and spelling proficiency but do not have a significant language-learning disability may be appropriate for a Just Words® class.