Teacher Support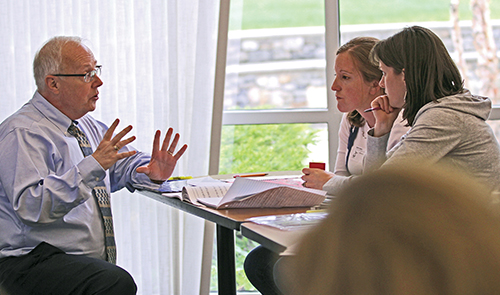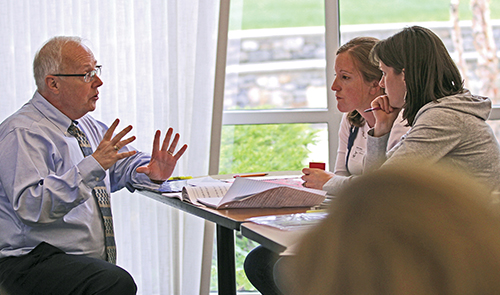 At Wilson Language Training®, our goal is to provide educators with resources, tools, and information to enhance Wilson Reading System® (WRS) instruction and support its implementation with fidelity.
Our comprehensive professional learning opportunities ensure teachers are prepared to effectively use WRS within their schools' Multi-tiered System of Supports (MTSS).
Wilson offers professional learning support to individual teachers, and to schools and districts as part of a customized COMPASS plan.
Individual teachers
The WRS Introductory Course, WRS Level I Certification, and WRS Level II Certification are strongly recommended, as they provide teachers with the necessary background and skills to teach WRS in a manner that maximizes students' success in the program.
Ongoing support is provided through our online Wilson Academy®. WRS instructors access the Wilson Reading System Learning Community for printable materials, video demonstrations, expert tips, FAQs, discussion boards, online chats, and additional resources, including weekly paired decodable/enriched text passages.
Training Tips
Attendance at a WRS Introductory Course counts as a prerequisite for WRS Level I Certification training for five years, regardless of the WRS edition addressed in the workshop. Likewise, attendance at a WRS Advanced Strategies for MSL Group Instruction Course counts as a prerequisite for the WRS Group Mastery Practicum for three years, regardless of the WRS edition used in the practicum.
Also, if you are already WRS Level I or Level II Certified, you do not need to be retrained in the 4th edition. Explicit guidance is provided in the Instructor Manual. However, it will be highly beneficial to attend Wilson® conferences/institutes as well as stay tuned (via your Wilson Academy membership) for webinars and other opportunities to learn more about the 4th edition. [Please note: the Wilson® Dyslexia Practitioner (W.D.P.) and Wilson® Dyslexia Therapist (W.D.T.) credential are valid for five years and must be renewed every five years after successfully completing re-credentialing activities and coursework.]
Schools & Districts
We partner directly with schools and districts to build local capacity to use, support, and sustain the WRS program in the district. Your Wilson team works alongside school- and district-based teams to prepare and implement your COMPASS plan.
The WRS Trainer Development Program is recommended to help schools and districts move toward sustainability. By developing WRS trainers, a district ensures that all WRS teachers maintain the fidelity of implementation that results in student success.