Helping Educators Build Literacy for All
Gain the confidence, knowledge, and experience necessary to successfully teach reading and spelling.
---
We're passionate about helping teachers build the skills they need to reduce the literacy gap for struggling students and build capable, engaged, and motivated readers. Our hands-on professional learning programs are delivered by a nationwide team of expert Literacy Specialists and Trainers.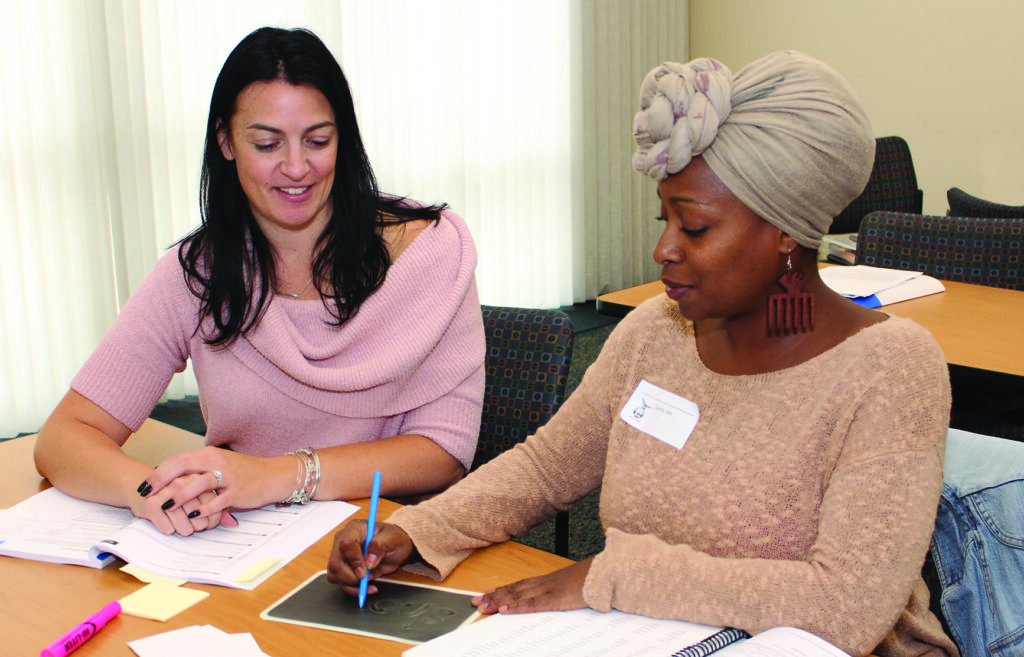 The first step in professional learning is attendance at a workshop or course for the selected program. These are scheduled by Wilson Language Training® (WLT), as well as Wilson® Accredited Partners, at locations throughout the country. Participating in authentic Wilson® professional learning, offered through WLT or our authorized providers, ensures that you receive our high-quality, practical instruction which supports program fidelity.
Build knowledge, deepen skills, learn practical tips, and connect with peers across the country through Virtual Implementation Support for Fundations® or Just Words®. These level-specific online groups offer support to teachers who are new to the program and have completed a Launch Workshop. Those who participate in Wilson's professional learning workshops and coursework receive access to the corresponding program's online Learning Community, which provides additional resources and support for ongoing success.
For continued development beyond the WRS Introductory course, teachers may pursue Wilson Reading System® (WRS) Level I and Level II Certification. We strongly recommend that students needing intense remediation with the WRS receive instruction from a WRS Certified Teacher. WRS Certification can also help those implementing Fundations or Just Words build a stronger understanding of the principles on which all of Wilson's programs are based.
Wilson's Implementation Teams collaborate with schools and districts to develop customized professional learning plans geared toward achieving your literacy goals. On-site development in collaboration with Wilson's expert team provides the opportunity for educators to develop their skills and understanding in the use of the selected program(s) while building a culture of fidelity and sustainability in their school and district.
By partnering with WLT, Fitchburg State University in Fitchburg, MA, offers graduate credits for eligible Fundations, Just Words, or WRS professional learning classes. Anyone who completes the qualifying coursework is eligible to apply for graduate credit.
Workshops and Courses
Build the knowledge to begin teaching our programs.
Virtual Implementation Support
Post-workshop, engage with this online community of practice to deepen understanding and connect with peers.
WRS Certifications
Gain the knowledge and skills critical to providing intensive support for students with dyslexia.
Wilson Academy and Learning Communities
---
The Wilson Academy® Learning Communities are companion sites and membership-based communities for individuals teaching our programs. They provide the Wilson teaching community with professional learning courses, reference and instructional material, video demonstrations, expert tips, and networking opportunities. Access Wilson Academy through your coordinating school administrator, Wilson® trainer or presenter, or via your instructor manual.
---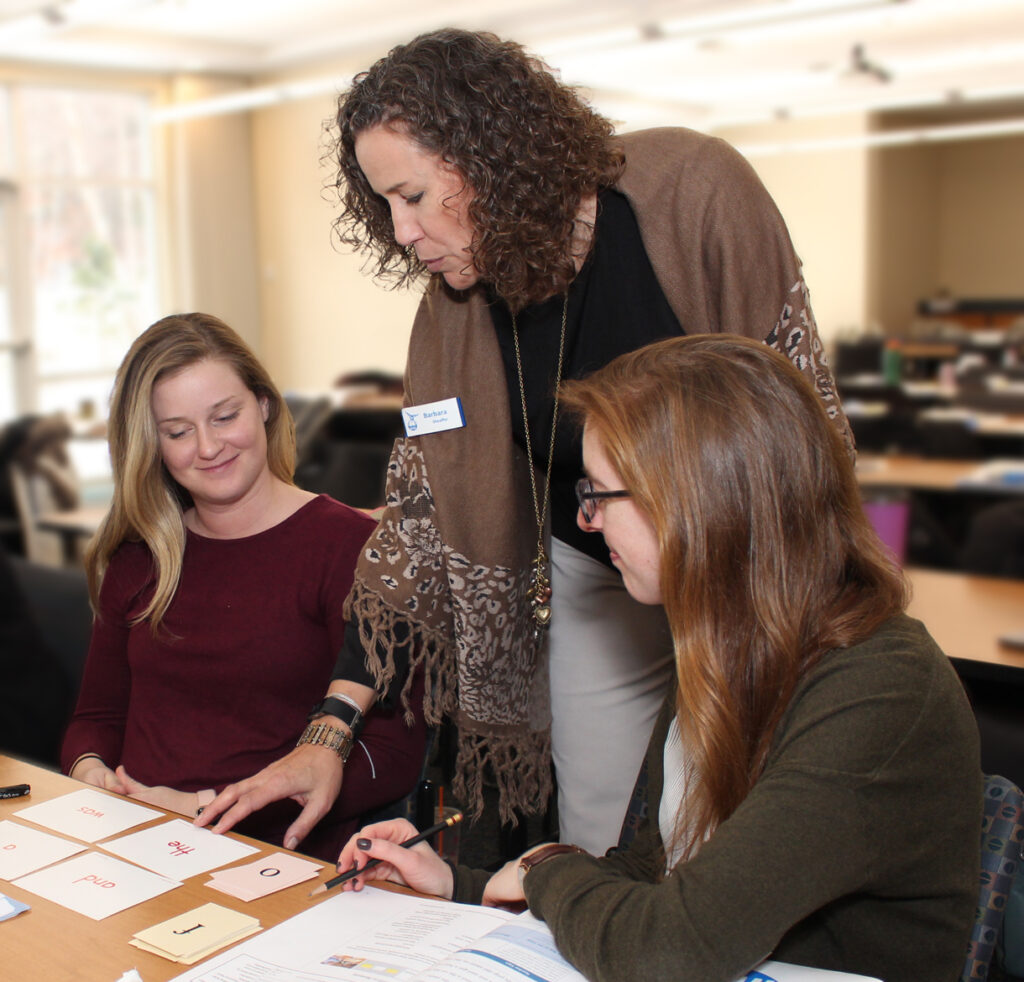 Learn from the Experts
In addition to workshops and courses, we offer various ways to connect with Wilson: trainer meetings, annual conferences, and more.
---
Wilson events offer an opportunity for current Wilson Trainers, Facilitators, and Certified Teachers to connect, enhance their knowledge, and share their experiences. Throughout the year, we exhibit at various professional conferences and trade shows geared toward educators and parents. We welcome the occasion to talk with those interested in our programs, professional learning, and guidance.
For Administrators
In addition to public workshops and courses for individual teachers and tutors, Wilson collaborates with schools, districts, and organizations to develop comprehensive implementation and sustainability plans.