Fundations®
Pre-K to Grade 3: Grounded in the Science of Reading
Establish a foundation for reading, spelling, and handwriting in Tier 1 and Tier 2.
---
Fundations® utilizes a structured literacy approach grounded in the science of reading to make learning to read fun while laying the groundwork for lifelong literacy. The program's research-based approach and extensive materials allow K–3 teachers to confidently present a carefully structured reading, spelling, and handwriting curriculum using engaging, multisensory techniques. Fundations is aligned with the science of reading and guides teachers to provide effective instructional practices.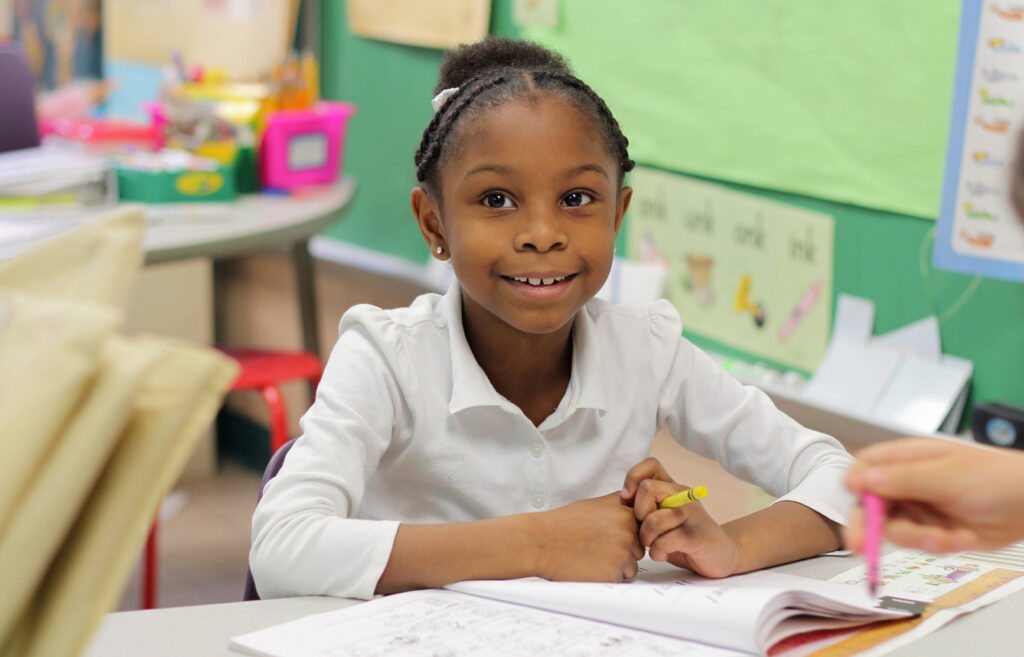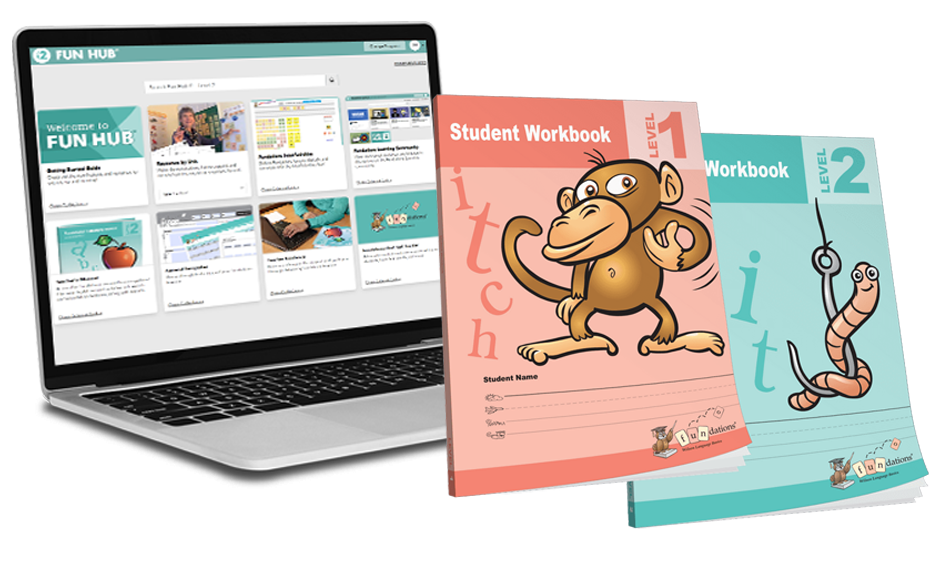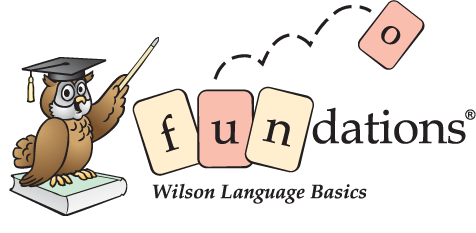 WEBINAR RECORDiNG AVAILABLE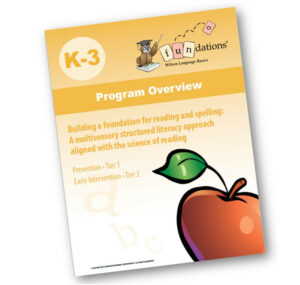 A Structured Literacy Approach Grounded in the Science of Reading
Teach the foundational skills that at-risk readers need and all students benefit from.
---
A structured literacy approach to foundational skills grounded in the Science of Reading contains the instructional topics and principles critical for foundational reading and writing success. Fundations' unique and multisensory approach to instruction makes learning efficient and effective while maximizing valuable classroom time. Instruction and practice occur in a systematic, cumulative, explicit, diagnostic, and integrated manner, allowing students to experience greater gains in the skills required for independent reading and spelling.
Professional learning & support
●Wilson Academy®/Fundations Learning Community (online)

●Program Workshops

●Virtual Implementation Support

●Facilitator and Presenter Certifications

●Sustainability Plans

●Demonstration Sites with On-Site Coaching

Critical Fundational Skills Instruction
Fundations students receive a systematic program in critical foundational skills emphasizing:
Print concepts
Letter formation
Phonological and phonemic awareness
Sound mastery
Phonics, word study, and advanced word study
Trick word (high frequency word) instruction
Vocabulary
Accuracy, Automaticity, and Fluency
Comprehension strategies
Handwriting
Spelling
The Pre-K Activity Set introduces Fundations activities for learning letter-keyword-sound, alphabetic order, and letter-formation skills.
Instruction and Intervention Within an MTSS/RTI Framework
Fundations serves as a foundational prevention program to help reduce reading and spelling failure. It is integral to an MTSS or RTI framework, providing research-based instruction in Tier 1 as well as Tier 2 for students at risk for reading difficulties. To support the implementation of an MTSS or RTI framework, progress monitoring is built into Fundations. This allows students requiring a more intensive program to be identified early.
Find the Right Instruction
In Grades 2 or 3, some students may not make sufficient progress in early intervention or require more intensive instruction due to a language-based learning disability. In these instances, instruction with the more comprehensive Wilson Reading System® (WRS) by a WRS Certified teacher would be appropriate.
As a teacher, I want my students to have a toolbox of strategies they can use to decode words. I don't want them to look at an unknown word and feel overwhelmed. Fundations has given my first graders the confidence to look at a multisyllabic word, break it into its parts, and then look for recognizable chunks like blends, glued sounds, and v-e patterns.

Lindsay Ciccone, First Grade Teacher, Madison, CT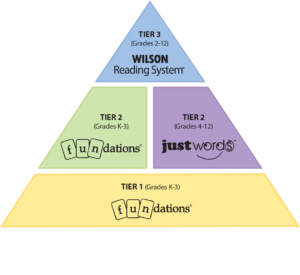 Fundations Curriculum
Familiarize yourself with the skills and concepts taught in each of Fundations' four levels.
Fundations Implementation
Use in your general education classroom with all students and incorporate the intervention component as needed.
Fundations Materials
Comprehensive program materials allow K–3 teachers to confidently present a carefully structured foundational skills program using engaging, multisensory techniques.
Implemented Across the Country
---
Impact and efficacy studies of thousands of kindergarten and first grade students, including English learners, have demonstrated that Fundations students make greater gains in foundational literacy skills compared with students using other programs.
See what states have recognized Fundations
Fundations® Learning Community
With Fundations, you gain access to this membership-based companion site, which supports individuals teaching Wilson's programs. Gain access to reference and instructional materials, expert tips, and more.
FUN HUB® + Fundations Are Better Together
Strengthen Your Fundations Implementation with Exciting New FUN HUB Features
Unit Test Tracker
Say goodbye to managing spreadsheets!
Enhanced Digital Manual
Direct access to a dynamic PDF that allows for annotations.
Enhanced Search
Quickly find resources and materials when you need them!
---
Not an administrator? Your school or district may purchase a FUN HUB license for you. We encourage you to contact your school administrator, curriculum director, or the person responsible for digital purchases to find out how you can get access.
Ways to Subscribe
Qualifying Fundations materials purchased after January 5, 2023, include an individual license for an annual recurring subscription to FUN HUB.
Classroom Set (any Level)
Teacher Kit (any Level)
Multi-Level Kit (any Level)
Teacher's Manual (any Level)
Level 3 Implementation Kit
WinPrin Seat
Individual licenses to FUN HUB can be purchased for $95/year per user. Click on the button below to submit a purchase order. If you're paying with a credit card, please call Customer Support at 800.899.8454.