Support your students to accelerate to the next Level with Fundations Ready to Rise™
Fundations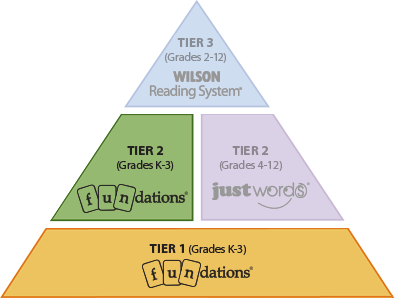 As a recognized leader in multisensory, structured language programs, Wilson brings three decades of systematic and explicit instruction to the K-3 classroom. Based on the Wilson Reading System® principles, Wilson Fundations® provides research-based materials and strategies essential to a comprehensive reading, spelling, and handwriting program. 
Wilson Fundations makes learning to read fun while laying the groundwork for life-long literacy. Students in grades K-3 receive a systematic program in critical foundational skills, emphasizing:
Phonemic awareness
Phonics/ word study
High frequency word study
Reading fluency
Vocabulary
Comprehension strategies 
Handwriting
Spelling
The instruction aligns with states' rigorous college- and career-ready standards. 
Although Fundations includes comprehension strategies, it must be combined with a core/literature-based language arts program for an integrated and comprehensive approach to reading and spelling.
For students who will be entering Fundations Level K in kindergarten, the Pre-K Activity Set introduces Fundations activities for learning letter-keyword-sound, alphabetic order, and letter-formation skills. 
Fundations serves as a prevention program to help reduce reading and spelling failure. It is integral to a Multi-tiered System of Supports (MTSS) or Response to Intervention (RTI) framework, providing research-based instruction in Tier 1 as well as early intervention (Tier 2) for students at risk for reading difficulties. To support the implementation of an MTSS or RTI framework, progress monitoring is built into Fundations. This allows students requiring a more intensive program to be identified early before undergoing years of struggle.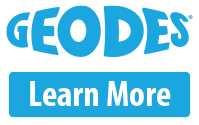 Looking for readable text for your Fundations students? 
Fundations + The Geodes® Classroom Libraries 
Published by Great Minds® in association with Wilson Language Training, Geodes® are a new collection of accessible, knowledge-building books for emerging and developing readers. Provide explicit phonics instruction and opportunities for applied practice in taught concepts through authentic, knowledge-building text. 
Prevention: All K-3 students
Early Intervention: All K-3 struggling or at-risk readers in the lowest 30th percentile
Prevention: 30 minutes daily
Early Intervention: 30-minute standard lesson plus an additional 30 minutes, 3-5 times/week
Prevention: Whole class
Early Intervention: Small group, one-to-one
Prevention: General education classroom
Early Intervention: May be conducted within or outside the classroom
Prevention: General education teacher
Early Intervention: General education teacher, reading specialist, paraprofessional, or intervention personnel
Professional Learning & Support
Wilson Academy®/Fundations Learning Community (online)
Program workshops
Virtual Implementation Support
Facilitator and Presenter Certification
Sustainability plans
Demonstration sites with on-site coaching