Fundations ® with Geodes® for the Texas Resource Review
---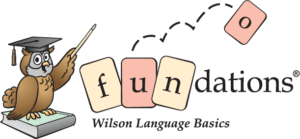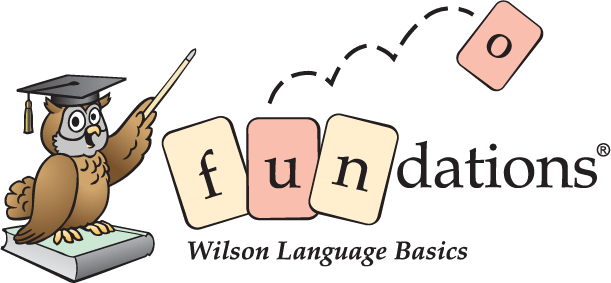 This site is for the Texas Education Agency's Resource Review of Phonics materials. Below you will find various links to different sections of Wilson Language Training's submission for Fundations® Classroom Set with Geodes® Library to address students in grades K–3.
Fundations uses an evidence-based approach to instruction, emphasizing decoding, encoding, and handwriting skills. Founded on the principles of the science of reading, it explicitly teaches foundational skills to K–3 students. Using a structured literacy approach to make learning to read fun while laying the groundwork for lifelong literacy, it is appropriate for Tier 1 instruction and Tier 2 intervention. Fundations is designed to be used in combination with a core or literature-based language arts program.
Orientation Video
An orientation video explaining the research-based reasoning for how the Fundations curriculum is organized and how Geodes are incorporated. Program Overviews for each Fundations Level will provide information about the Fundations research base, summary of instruction in each of the foundational reading skills, and information about the activities and materials to support a multisensory structured literacy approach to instruction
Electronic Access to Materials
Electronic access to all Fundations Levels K-3 and Geodes materials for review by the Texas Education Agency can be found below. Each document on each of the webpages has word search compatibility, is complete, final, fully functional, and will remain unchanged until the final Texas Resource Review reports are published.
Component Navigation Guides
In this section you will find a brief video and one-page reference sheet for each Level guiding reviewers through each of the materials included on the component lists.
Level K Component Navigation Guide Video
Level K Component Navigation Guide Reference Sheet
Level 1 Component Navigation Guide Video
Level 1 Component Navigation Guide Reference Sheet
Level 2 Component Navigation Guide Video
Level 2 Component Navigation Guide Reference Sheet
Level 3 Component Navigation Guide Video
Level 3 Component Navigation Guide Reference Sheet
Component Lists
Each of the links below provide a comprehensive list and brief description of all materials included in the Fundations Classroom Set with Geodes Library. Reviewers have access to electronic versions of the materials listed in these component lists in the Electronic Access to Materials section of this webpage. Also, for a better understanding of each of the materials listed, please see the component navigation guide videos and reference sheets in the section above.
Fundations Learning Community
Membership to the online Fundations Learning Community is included with the purchase of the Fundations Teacher's Manual. The online learning community provides support for Fundations teachers, including video demonstrations, print resources, monthly expert tips, and discussion boards. For intervention teachers, the community also includes specific targeted instruction resources, as well as Progress Monitoring. Reviewers may use the following credentials to log in to the Learning Community.
Link to Wilson Academy: wilsonacademy.com
Username: TRR@wilsonlanguage.com
Password: Fundations2022!
Texas Essential Knowledge & Skills (TEKS)
Find a full alignment of Fundations with Geodes to the Texas Essential Knowledge and Skills (TEKS) Standards for English Language Arts below. This alignment, in addition to the alignment criteria provided in the TEA Dashboard, provides further explanation on how different Fundations activities and components of the curriculum align to the TEKS standards.
Fundations with Geodes alignment to TEKS
For any questions about this submission, please contact Cristina Urquhart at curquhart@wilsonlanguage.com