Fundations®: Level K
---
Establish a strong foundation for reading, spelling, and handwriting through a structured literacy approach.
Curriculum Overview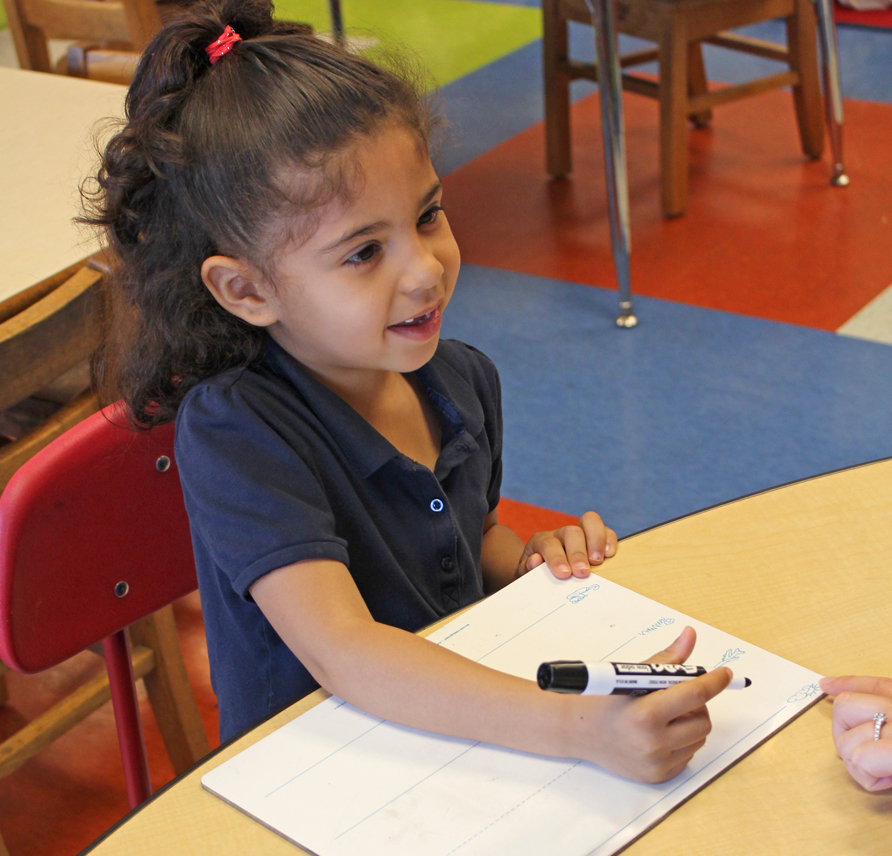 Level K Fundations provides early learners with a structured literacy approach to develop sound- and word-level skills so they progress into proficient readers and writers. Teachers should combine Fundations with a wide variety of text experiences and expose students to poetry and narrative and informational text.
By the end of Level K, students will be able to:
Recognize and produce rhyming words
Segment words in a spoken sentence
Segment words into syllables
Segment and pronounce initial, medial, and final phonemes in spoken CVC words
Manipulate phonemes with additions or substitutions in one-syllable words
Name all letters of the alphabet
Write all manuscript letters in lowercase and uppercase
Sequence letters of the alphabet
Fluently produce sounds of consonants (primary) and short vowels when given the letter
Fluently produce sounds for basic digraphs (wh, sh, ch, th, ck)
Name and write corresponding letter(s) when given sounds for consonants, consonant digraphs, and short vowels
Distinguish long and short vowel sounds within words
Read and spell approximately 200 CVC words
Spell other words phonetically, drawing on knowledge of sound-letter relationships
Identify 75% of first 100 high frequency words, including 25–30 Trick Words (high frequency words) such as the, was, of
Identify and name correct punctuation at end of sentence
Capitalize the first letter of people's names and of words at the beginning of sentences
Name the author and illustrator of a story and define their roles
Explain narrative story structure including character, setting, and main events
Use a combination of drawing and dictating to narrate linked events to tell about a story in sequence
Retell key details of narrative and informational text, using pictures or prompts as a guide
Identify characters, settings, and main events in a story, with pictures or other prompts
Describe what happened in a story when given a specific illustration
With prompts, compare and contrast the experiences of characters in two stories
Explain the differences between narrative and informational text
Echo-read a passage with correct phrasing and expression
Identify and explain new meanings for familiar words and newly taught words
Produce and expand complete sentences in shared language activities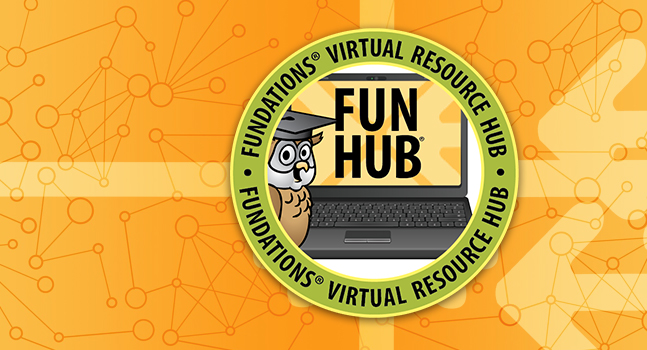 Access Virtual Resources through the FUN HUB®
The FUN HUB® is an online resource for educators implementing Fundations in remote or hybrid settings. Helpful resources to support instruction include an interactive teaching tool, demonstration videos, targeted practice support, and family resources.
---