Implementation
The Wilson Reading System® (WRS) is a highly structured remedial program that teaches the structure of the language to students who have been unable to learn with other teaching strategies, or who may require multisensory language instruction. WRS may be implemented in both individual and small-group (ideally up to 4 students) settings. Group size of up to 6 is appropriate in some settings (i.e., with a highly skilled WRS teacher). Group size affects the recommended scheduling of instruction. Depending upon student profile and intensity (group size, lesson length, and frequency), it may take 2-3 years (or more) to complete all 12 Steps. It is a comprehensive program that can follow students from grade to grade as needed.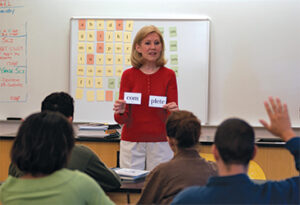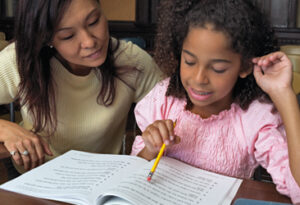 Wilson Language Training® also recommends professional learning and implementation guidance for teachers and those supporting implementation of WRS. Professional learning opportunities may include:
In order to ensure the delivery of WRS with fidelity, instructors should hold at least a WRS Level I Certification. The training involved in achieving this certification provides teachers with the knowledge and application skills they need to implement the program with fidelity to maximize student achievement.
To learn more about Professional Learning opportunities click here.