We Have More Work to Do: Structured Literacy for Older Students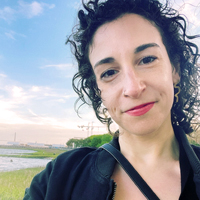 Life can be complicated for middle and high schoolers. They navigate new social situations, developmental changes, responsibilities, and expectations, all while developing a sense of identity and self-esteem. In addition, schoolwork becomes more rigorous.
Many teachers likely presume older students are able to engage with class content; they expect older students to have mastered the basics of arithmetic, reading, and writing in elementary school. But not every student starts middle school on an equal footing with their peers.
Shira E. observed this when she began teaching middle school English language arts (ELA) in a newly built public school in New York. Shira's students came from nearby elementary schools that used different programs to teach reading with varying degrees of success. Unfortunately, though these schools screened students to identify learning disabilities, they did not have appropriate interventions in place, and curricula that rely on the science of reading were not widely accessible to teachers. Many students were promoted to middle school without knowing how to read.
"I think two things happened," Shira said. "Some of the students likely had dyslexia and some of them presented as having dyslexia because they never got phonics instruction. They were products of the whole language approach."
The result? An alarming number of Shira's sixth-grade students couldn't decode words, let alone have a productive discussion about books. They couldn't pick up reading on their own despite constant exposure to literature; the whole language approach didn't serve them.
"When they got to sixth grade, my students' need for phonics instruction didn't just go away," Shira emphasized.
Frustrations and insecurities can flare when preteens are asked to discuss a book they can't read. They may be embarrassed to admit their difficulties in front of their peers. When Shira asked her students to read aloud in small groups, some became combative or outright refused to read. Others engaged in distracting behaviors to avoid reading.
"These were children who had huge behavioral issues that came from tremendous frustration and giving up before they even got started," Shira recalled.
Shira's students likely had tried to learn to read year after year. However, they couldn't keep up with their peers. After years of what they saw as personal failure, their responses to the academic demands of middle school were not surprising.
"It's hard to get started when you believe you can't do something," Shira said.
Not Too Late to Act
Regardless of the source of the trouble, there's a way to support struggling readers—provide them with explicit, systematic, evidence-based literacy instruction.
The principal at Shira's school was just as eager as Shira to "catch kids struggling to read and pull them up." The school partnered with a local group that offered Just Words® as a Tier 2 intervention and Wilson Reading System® (WRS) for Tier 3 intervention.
Through this initiative, Shira participated in WRS training. She completed her WRS Level I Certification practicum online during the COVID-19 pandemic. While another WRS teacher delivered instruction as a Tier 3 intervention, Shira continued to teach ELA during the day and tutored struggling students in WRS after school.
One student at a time, Shira set about changing her students' lives through literacy instruction.
Firmly Rooted Old Habits
Many students with reading difficulties develop habits—such as guessing—to help them get by during elementary school. Those habits tend to continue into the upper grades. Shira pointed out that the student she worked with for her WRS Level I Certification is in tenth grade now and still sometimes resorts to guessing words instead of using the tools he has acquired.
"The first syllable is all he's going for even though he has all the tools," she said. "The habit of guessing is deeply entrenched in him."
Students' reliance upon guessing can be disappointing for teachers because it feels like the students aren't learning. Long-used survival habits aren't easy to break. However, through consistent instruction using an evidence-based literacy program and regular practice, a person can form new, better reading habits and the confidence to apply reading strategies without guessing. Frequent lessons and feedback can facilitate this process.
"As an ELA teacher, it isn't always easy to see the results of lessons. But as a Wilson® practitioner, I find it a lot easier to see results. I'm constantly doing formative assessments that are embedded in the lessons."
Shira pointed out that studying WRS is rewarding for students because they can see the results of their efforts. With end-of-step assessments, charting, and workbooks, they have multiple ways to observe their own progress.
Striving for—and Attaining—Literacy
Shira's practicum student inspired her to seek WRS Level I Certification. He showed some classic signs of dyslexia, including incongruence between his intelligence and reading ability. He needed direct, explicit, systematic instruction in the English language to help him develop his reading skills. When he was her student in sixth grade ELA, he struggled to read a sentence despite being intelligent and able to converse deeply on several subjects.
"He was just brilliant," Shira said. "His vocabulary was tremendous. He's so gifted, and it was such an injustice that he couldn't decode."
Shira began delivering WRS instruction to this student when he was in the eighth grade. He worked hard at his lessons and developed the ability to read independently. "He can read a whole story to me now," she beamed.
Even though her practicum has ended, Shira continues to work with him.
Sharpening the Focus
Shira is thrilled to see her students learning to read after years of struggle. This joy has recently led her to devote her career to WRS tutoring outside the classroom.