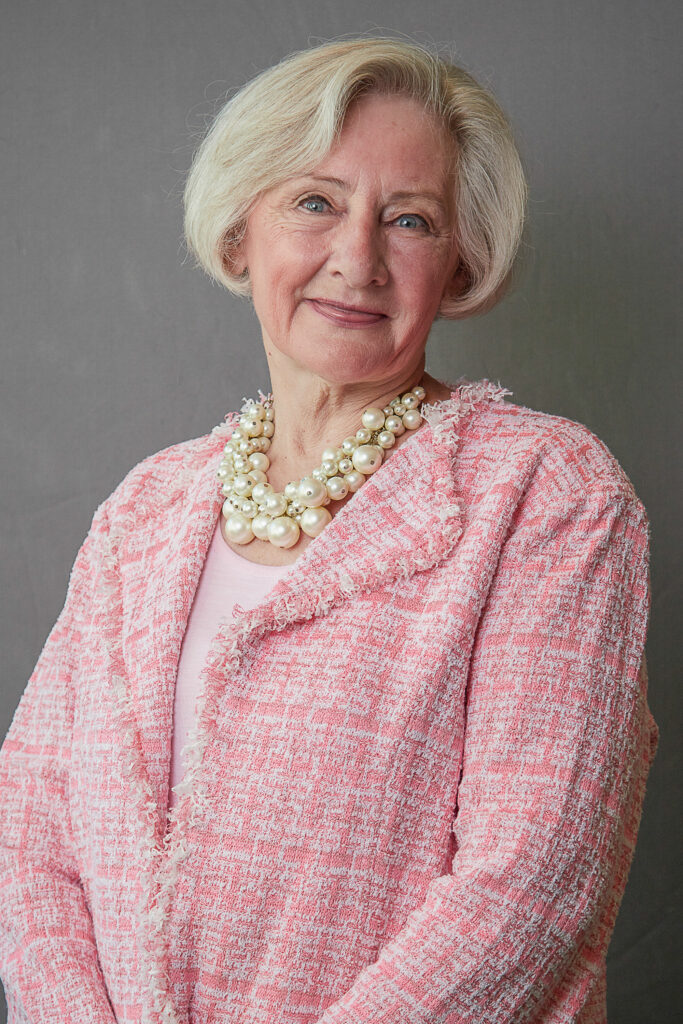 Many people agree that parenthood changes their lives. It can affect schedules, alter priorities, and even change the trajectory of a career.
That's what happened to Wilson Language Training® (WLT) Senior Literacy Specialist Mona Dougherty as she supported her son through reading difficulties.
Mona's degrees in occupational therapy, K–6 education, and communications studies were useful in her chosen path of volunteer work, leadership, and fundraising for a children's hospital and the University of Minnesota. Her passion for education also led her to start a philanthropic group that raises money to support educators who teach and support girls and women globally.
Mona's son, Andrew, was born on her twentieth wedding anniversary. When he began to exhibit reading difficulties early in elementary school, she turned her attention toward his education. Mona volunteered with his private school and was invited to become a substitute teacher; consequently, she was present nearly every day.
While working in Andrew's kindergarten classroom, Mona noticed that he was among a small number of students who were having difficulty learning to read. He couldn't identify any letters and had no interest in books even though he was well-spoken with a large, expressive vocabulary.
Both Mona and her husband have a history of dyslexia in their families, so they wanted to address Andrew's needs as early as possible. However, school administrators were less concerned. Many educators at the time held the widespread belief that children eventually learned to read on their own sometime before college.
As the other children in Andrew's classes learned to read, the gap between their skills and her son's widened. If Andrew was already reading more than two grade levels behind his peers, what would be the disparity two years in the future? Ten?
"As an older mom, I was hysterical," Mona said. "The lack of action was creating the Matthew effect."
The Matthew Effect

If a person begins at an advantage, they gain more of an advantage over time. If a person begins at a disadvantage, they continue to become more disadvantaged.

George, L. K. & Ferraro, K. F. (Eds.). (2016). Handbook of aging and the social sciences (8th ed.). Academic Press.
The "wait and see" approach was not good enough; it was time to act.
"A parent needs to be the advocate for their child. Don't give up," Mona said.
The small-group intervention Mona and her husband requested for Andrew was entertaining but ineffective because it lacked academic rigor. His benchmark reading scores didn't improve, and his teachers didn't know how to help him. Andrew continued progressing through grades without learning to read.
Time for change
Mona took Andrew to a neuropsychologist at the University of Minnesota for testing when he was in fifth grade. After delivering a diagnosis of severe dyslexia and total lack of phonemic awareness, the neuropsychologist told Mona, "We're going to find him a Wilson tutor."
A tutor who could help her son? Mona was intrigued and wanted to know more. Unfortunately, there were no Wilson Certified tutors in Minnesota at the time. So, she called WLT and found out about an upcoming seminar on Wilson Reading System® (WRS) in Chicago. "I took the introductory course and almost fell off my chair; I was so excited to learn about it," she said.
She also realized that Andrew's school was not sufficiently prepared to help him learn to read. Her son needed a teacher experienced in multimodal, explicit, and evidence-based Structured Literacy (SL) instruction.
"It was obvious after I became Wilson trained that Andrew's school didn't have the personnel to do Wilson instruction," Mona said. "They had a person who went to phonics seminars, but they didn't know how to put it together to help Andrew. The approach wasn't systematic."
From Asking to Acting
Mona decided she would teach Andrew to read herself—she had teaching experience and knew she was up to the task. She ordered the WRS Teacher and Student Kits and quickly realized that, like many newer teachers who receive curricula without extensive training, she had no real idea how to teach it. She desperately wanted to know everything about WRS—more than an introductory course could teach her.
She needed in-depth professional learning to teach Andrew effectively, so Mona spent six weeks in Maine with her children to pursue WRS Level I Certification. She completed her practicum at an elementary school under the supervision of Kim Gillingham, current Senior Director of Professional Learning–Field Implementation at WLT.
After certification, Mona returned to Minnesota and began working with Andrew one-on-one. They worked through lessons every day, including weekends, with the understanding that the more often they studied, the sooner Andrew's reading skills would improve. Because the mother and son worked together daily, Mona was able to tailor the pace to Andrew's needs.
Her own experience led her to tell new teachers the following: "How often you can do WRS each week makes a difference in how fast you can take them through the program."
It wasn't easy for a preteen boy to settle into a daily routine of lessons in addition to school, but he and Mona persevered.
"It really was a commitment on Andrew's part," Mona recalled. "He was a wonderful student. He was incentivized and could see the results."
With Mona's help, her son became a successful independent reader who flourished in college and found a career he loves.
A New Direction
Mona's relationship with WLT didn't end with Andrew's graduation from WRS. "I kept in touch with Kim Gillingham because she is so inspiring," Mona said. "She's always there for everybody."
Kim invited Mona to participate in a Department of Employment and Economic Development study that measured the effects of WRS instruction during adulthood on various aspects of life, such as employability and addiction vulnerability. For her part in this study, Mona delivered WRS instruction to groups of six to seven adults throughout the day.
Mona served as an on-call trainer after the study ended. Then, as WLT established professional learning plans with schools and districts, she became a Literacy Specialist and has been on this team ever since. Mona supports schools, districts, and educational organizations as they implement Wilson® programs.
With her guidance and care, more educators can spot reading difficulties in children like Andrew and teach them the literacy skills they need for success. Mona's WLT career was sparked by the same thing that changes the priorities of many parents—a need she saw in her own child. Today, children everywhere benefit from her commitment.
Read Andrew's story and learn how he uses the love of teaching he learned from Mona.