Making "Literacy for All" a reality is a job for many hands at Wilson Language Training® (WLT). Wilson's Accredited Training Partner program is an extension of its mission to provide quality professional learning and ongoing support so that educators have the skills and tools they need to help their students become fluent, independent readers who are ready to explore the endless possibilities the world of reading has to offer.
Wilson® Accredited Training Partners include higher education institutions, state educational service centers, professional literacy organizations, and private schools. State educational service centers are multiservice agencies authorized by states to provide services or programs to educational institutions, such as public schools.
WLT's Director of Partner Relations, Judy Nicholas, explained that the Partner program has two main goals:
To develop Partners who deliver authentic Wilson® professional learning, which is critical to maintaining the integrity and fidelity of Wilson's programs.
To provide an accreditation process that recognizes institutions that meet WLT's standards for excellence in the business practices and delivery of Wilson professional learning.
WLT's Wilson Reading System® (WRS) Level I and Level II Certifications are recognized by the International Dyslexia Association® (IDA) with AccreditationPlus status. This designation is earned after rigorous review for alignment with the IDA's Knowledge and Practice Standards for Teachers of Reading, confirmation of an intensive and supervised practicum, and a course of study that promotes mastery of Structured Literacy practices with the aim of preventing reading failure and remediation. This recognition, extended to our Accredited Partners, demonstrates that WRS Certified Educators are well qualified to provide instruction to students with dyslexia.
What Do Wilson Accredited Training Partners Do?
Wilson Accredited Training Partners build supportive relationships with educators and schools in their regions while providing in-person and virtual Wilson professional learning opportunities. Partner presence connects WLT with communities all over the country, allowing for a better understanding of educators' and students' needs in specific geographical regions.
"We have a special bond with our Partners who are licensed to provide Wilson professional learning in their geographic region and beyond," said Judy Nicholas. "These Partners are directly supporting WLT to provide education in the delivery of Wilson programs."
Partners may have a credentialed Fundations® Presenter, Just Words® Presenter, or Wilson® Credentialed Trainer (W.C.T.) on staff or contracted to provide professional learning opportunities for Wilson's programs. They make Wilson professional learning opportunities available to individual teachers, literacy professionals, tutors, and school districts in areas that may not otherwise have access to Wilson professional learning. Professional learning through a local Partner is more logistically feasible for individual educators and small schools.
Why Choose a Wilson Accredited Training Partner?
To help students succeed, it's important for teachers to receive authentic training that maintains fidelity to Wilson's standards. With Accredited Training Partners, educators can be sure they're learning the best practices to help their students succeed.
Partners meet WLT's standards for excellence in the delivery of Wilson professional learning. Their credentialed Fundations Presenters, Just Words Presenters, and W.C.T.s are qualified and authorized to train teachers to use Fundations, Just Words, and WRS, respectively. Presenters and W.C.T.s help teachers understand the content of the Wilson programs they're implementing, leading to reading and spelling success for students.
Partners establish their own schedules of workshops and courses. Their professional learning opportunities are listed on WLT's Workshops and Courses webpage. To find a Wilson® Accredited Training Partner, visit this page.
Welcome to Our Newest Training Partner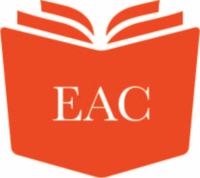 We would like to extend a warm Wilson welcome to our newest Accredited Training Partner.
The Educational Advocacy and Consulting (EAC) Dyslexia Center in Naperville, IL, offers evidence-based instructional programs for students of all ages. The practice also partners with families, parent groups, clinicians, private therapeutic schools, and public school districts to serve and advocate for families. Carol Dimas, M.S.E., is the president and founder and Cassie Clark, M.Ed., is the center's director and a Wilson® Dyslexia Therapist (W.D.T.). The center is staffed by other W.D.T.s and a Wilson® Dyslexia Practitioner (W.D.P.).
Newly Accredited Training Partners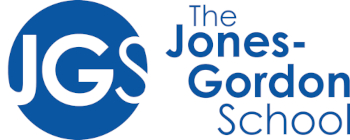 The Jones-Gordon School in Paradise Valley, AZ, is a private school serving Phoenix-area students in Grades 1–12 who have high potential but also have dyslexia, attention deficit hyperactivity disorder (ADHD), or co-occurring learning differences. Dana Herzberg, M.Ed., serves as founder and head of the school while Melissa Wiegand, M.Ed., is the program director, as well as a W.D.T. and W.C.T. The Jones-Gordon School offers professional learning opportunities to the Southwest.

Provident Charter School Foundation in Pittsburgh, PA, provides professional learning for educators through Wilson Reading System® (WRS) workshops. Its charter school is designed to help children with dyslexia and other language-based learning differences gain the skills they need to unlock their potential through multisensory learning experiences and individualized learning plans. Curtis Kossman is president of the Board of Trustees, and Dr. Mindy Bramer is a Wilson® Credentialed Trainer (W.C.T.) as well as the director of professional development.
Reaccreditation
Striving for excellence is an ongoing endeavor. After an organization becomes a Wilson Accredited Training Partner, it undergoes a re-accreditation process every three years. This process includes observations and additional support to help the partner organization assess its progress and achieve its goals.
"We like to make sure we're supporting trainers and teachers as well as students," Judy explained. "We provide a continuation of a higher level of support through reaccreditation visits."
Our newly reaccredited Partners include:
Hyde Park Day School in Chicago, IL
Montgomery County Intermediate Unit 23 in Norristown, PA
Building Bridges in Medford, NY
Drexel University in Philadelphia, PA
Churchill Center & School in Town and Country, MO
Ellen Brick, M.A., LLC in Chagrin Falls, OH
Banyan School in Fairfield, NJ
Learning Techniques, Ltd. in Orland Park, IL
PNW BOCES/Hudson River Teacher Center in Yorktown Heights, NY
How Can My Organization Become a Partner? Educational organizations can help realize "Literacy for All" by supporting teachers and school districts in even the most remote communities. If your educational organization is interested in becoming a Wilson Accredited Training Partner, please contact Judy Nicholas at jnicholas@wilsonlanguage.com.