Wilson Language Training® (WLT) recently welcomed five new Literacy Specialists to its team. Kimberly Gillingham, senior director of professional learning in field implementation, described them as a "cross-section of the country with diverse experience—people who are Presenters themselves. They're familiar with the Wilson Reading System® and diving into Fundations®."
What is a Wilson Literacy Specialist?
Our Literacy Specialists are expert educators who have in-depth experience with Wilson® programs and understand the importance of Structured Literacy (SL) instruction. They support districts, schools, and educational organizations in successfully implementing our programs.
When a district, school, or organization creates a COMPASS plan (COMprehensive Plan for Achieving Success and Sustainability) with us, it gains access to a broad range of resources to support implementation of Wilson programs. Literacy Specialists are one of these resources. They provide training, workshops, ongoing individual coaching, and Virtual Implementation Support (VIS), and assist with Wilson Facilitator certifications. Some Literacy Specialists are certified to assist educators through the Wilson Reading System® (WRS) Certification process.
As more states adopt legislation requiring science-based reading instruction in schools, demand for SL instruction has grown. Our new Literacy Specialists will expand our ability to support more schools and districts to meet the growing need for professional learning and support.
Say hello to our newest Literacy Specialists!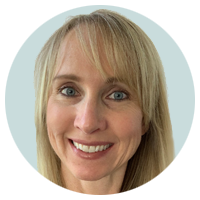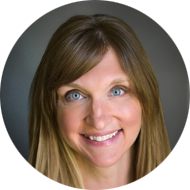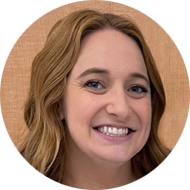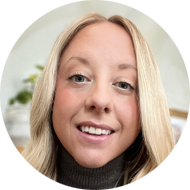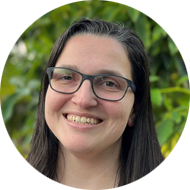 Kerstin Larson is from Murray, UT, and most recently worked as a reading intervention specialist for the University of Utah Reading Clinic. She's a credentialed Wilson® Dyslexia Therapist (W.D.T.) and our first Literacy Specialist in Utah.
Choosing to join WLT was not a decision Kerstin took lightly. She said, "I have long respected Wilson for not only providing the best intervention system available for people who struggle with dyslexia but also insisting on highly training those who want to learn how to administer it. My respect for WRS has led me over the years to research the company, and I want to be part of a team that is passionate about helping all students acquire the skills they need, at the earliest age possible, and learn to read to the best of their abilities."
Shana McFeaters is from Ohio and has more than 20 years of classroom experience. She most recently served as a literacy specialist at KidsLink Neurobehavioral Center. Shana is WRS Level I Certified and pursuing Level II certification.
Shana's commitment to helping struggling readers became personal when her own daughter was diagnosed with learning disabilities. "I spent many years as a classroom teacher who felt discouraged that I was unable to adequately support the needs of struggling readers in my class," she said. "The reading and writing progress my daughter has made is directly linked to the WRS instruction she has received; the prospect that my role as a Wilson Literacy Specialist may play a part in influencing positive instructional changes in the classroom as well as impact the literacy development of struggling readers is deeply meaningful."
Laura Milligan is from Harleysville, PA. She recently served as a special education teacher and inclusion facilitator at Knapp Elementary School in the North Penn School District. Laura is a Wilson® Dyslexia Practitioner (W.D.P.).
She is looking forward to learning from her team of expert colleagues and sharing her knowledge of Wilson programs as she connects with educators. "I saw tremendous growth in my former students when using Wilson programs with fidelity," she said. "It means the world to me to help schools provide educational equity for their students."
Rachel Raytik is from Philadelphia, PA, and most recently served as the K–6 literacy coach for the North Penn School District. She is a W.D.P. and Fundations Presenter for Levels 2 and 3.
Rachel has been a proponent of Wilson programs for years and she's excited to put her passion to work. "I believe in the Wilson mission with my whole heart and confidently stood behind Wilson products long before joining the company. While I miss belonging to a smaller school community, I know that I can reach a larger audience and serve teachers and students on a broader level as a Wilson Literacy Specialist."
Katrina Ruiz is from Miami, FL. She most recently taught at the DREAM Charter School in Harlem, NY, where she was special education department coordinator and student support team department chair as well as an intervention specialist and Wilson Fundations Facilitator. She is a W.D.P. and Fundations Presenter for Levels K–2.
Working for WLT is a dream come true for Katrina, who is inspired by seeing students flourish with Wilson instruction. She said, "Wilson was the key to the start of my career as a special educator that then led to my work as an intervention specialist and special education coordinator. Having the opportunity to use WRS and Fundations in the classroom showed me firsthand the impact of our programs on the lives of students and what it means to become a fluent and independent reader."
WLT looks forward to witnessing the impact these new Literacy Specialists will have on literacy across the US.