Wilson Language Training® (WLT) extends heartfelt congratulations to Co-Founder and President Barbara Wilson, the 2022 recipient of the IDA's Margaret Byrd Rawson Lifetime Achievement award.
This distinguished award honors members whose work reflects IDA Co-Founder and former President Margaret Rawson's key values—compassion, leadership, commitment to excellence, and ardent advocacy for people with dyslexia. Recipients also are nationally recognized as furthering the mission of the IDA, an organization dedicated to building "a future for all individuals who struggle with dyslexia and other related reading differences so that they may have richer, more robust lives and access to the tools and resources they need." 
A Life Dedicated to Literacy
Margaret Byrd Rawson was an educator, researcher, and writer who positively impacted the lives of countless people during her career campaigning for a greater understanding of dyslexia from the mid-1930s until the late 1990s. She conducted one of the longest-running studies of children with language-based reading disorders, spending more than 50 years observing the lives and progress of 56 male students from The School in Rose Valley in Moylan, PA, a school she and her husband helped establish in 1929. Many of those students stayed connected with Margaret for much of their lives. As a crowning achievement to a lifetime of service, Margaret testified at a Maryland Education Department hearing about reading instruction at the age of 99.
Eager to share her findings with the world, she wrote Dyslexia Over the Lifespan, published in 1995, detailing her study at The School in Rose Valley. Her work was not done, however; Margaret published a total of nine books and several journal articles.
Margaret was fortunate to have a long perspective on dyslexia and reading education. When asked about her life's work just a few years before her death, Margaret told a Baltimore Sun reporter, "I've had the unique opportunity to see how lives came out. These students had all shades of ability and intelligence. Many of them had trouble with language, but with the proper help, most of them succeeded. That's something to look back on."
Making Her Own Path
Margaret inspired generations of innovative educators to strive for the well-being of students with dyslexia—including Barbara Wilson. From the early days of Barbara's career when she trained at the Massachusetts General Hospital Language Disorders Unit and taught adults with dyslexia to read, her dedication to a vision of literacy for all echoed and amplified Margaret's life work. With unwavering commitment to this vision, Barbara and her husband Ed developed the first edition of Wilson Reading System® (WRS) and established Wilson Language Training, an organization focused on professional learning and ongoing support for educators of students with language-based learning disabilities, such as dyslexia. At the time, public schools didn't have interventions designed for students with dyslexia; Barbara created her own path in fulfillment of the mission to train and support teachers instructing these students.
For thirty-five years, Wilson® has supported students of all ages with its research-based reading and spelling programs. Moreover, Wilson's focus on comprehensive professional learning has changed the way teachers teach, providing educators with the knowledge and skills they need to help students who may benefit from a systematic, multisensory structured language approach. Under Barbara's co-leadership, Wilson has partnered with schools, learning centers, colleges, and universities to expand its professional learning offerings.
Barbara's work has made a difference in classrooms, but her efforts don't end there. She tirelessly champions the cause of research-based structured literacy education with the goal of making reading accessible to students everywhere. She provides a voice for students with dyslexia via presentations—keynotes and workshops—at hundreds of national and international conferences. She authored a chapter titled "Instruction for Older Students with a Word-Level Reading Disability," which appears in the fourth edition of Multisensory Teaching of Basic Language Skills, edited by Judith Birsh and Suzanne Carreker.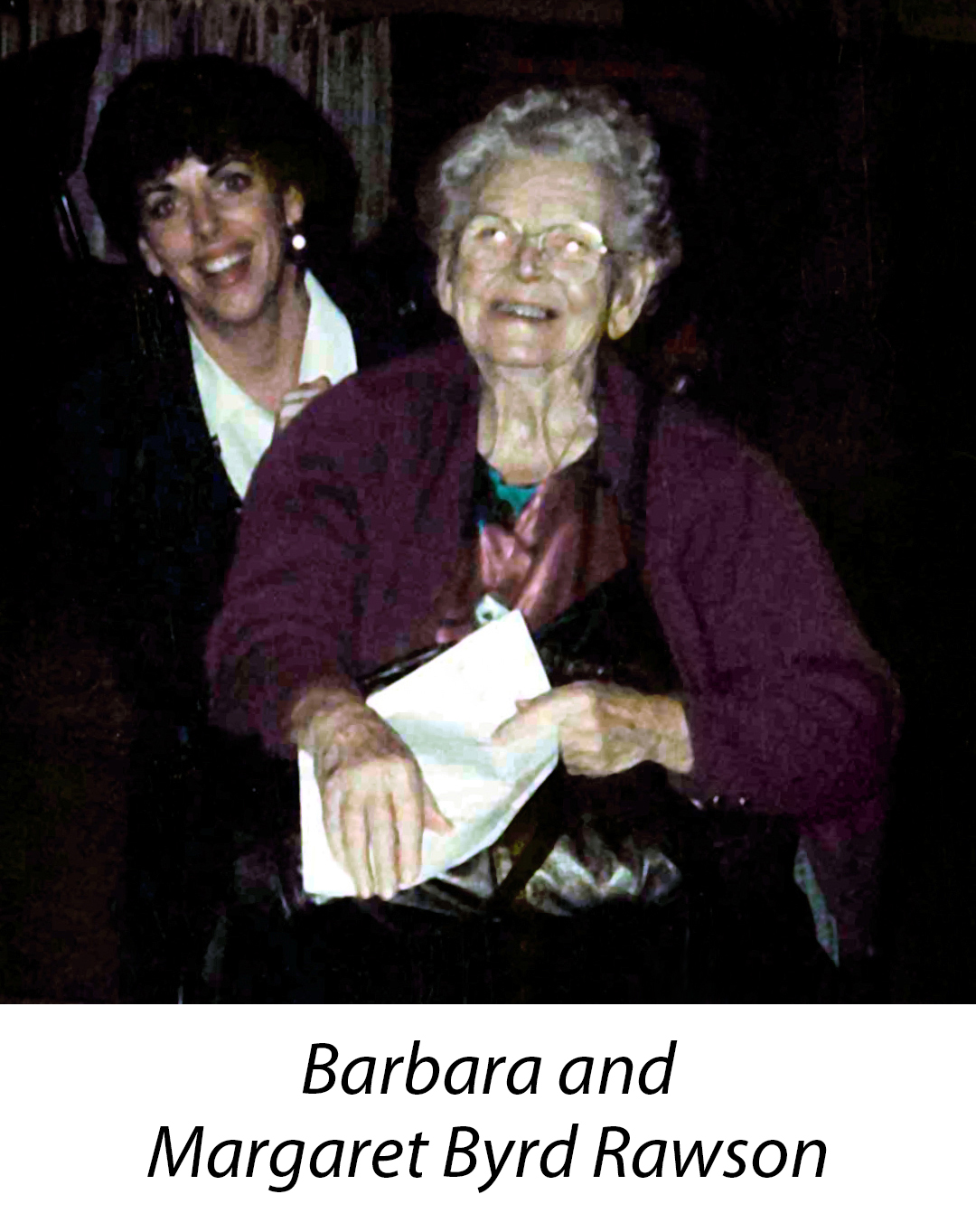 Barbara carried her message into the national spotlight when she was invited to The White House to speak with the President's Domestic Policy Advisor about literacy in American middle and high schools in 2004. In 2015, she testified before the U.S. House of Representatives Committee on Science, Space, and Technology in support of the Research Excellence and Advancements for Dyslexia (READ) Act. Barbara has been awarded honorary doctoral degrees from Becker College and Fitchburg State University in Massachusetts.
The IDA will honor Barbara with the prestigious Margaret Byrd Rawson Lifetime Achievement Award at its 2022 Annual Reading, Literacy, & Learning Conference on November 11, 2022.
For Barbara, to be counted among those who fulfill Margaret's mission is a truly affirming distinction. She shared, "I am honored to receive this award named after Margaret Rawson, who was a great inspiration to me. She dedicated her life to helping students with dyslexia, and it has been my privilege to do the same."
Congratulations, Barbara! Thank you for your work and dedication. You have touched countless lives throughout your career, and we know you will touch countless more in the years to come.